03/04/2022 
Appling Healthcare is offering free training for individuals to join our team as Certified Nursing Assistants. The next course begins Tuesday, March 22, and will last 11 weeks.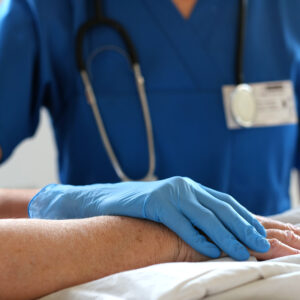 Certified Nursing Assistants are essential caregivers in a setting such as Appling Healthcare. They provide compassionate, hands-on care in helping patients and nursing home residents perform a variety of daily living tasks such as eating, bathing and dressing. A CNA monitors patients and communicates with other medical team members to ensure the highest standard of care.
Full-time employment with Appling Healthcare is guaranteed upon successful completion of the program and passing the CNA state certification exam. Positions are available at the Pavilion Nursing Home, MedSurg Unit, and Behavioral Health Unit.
All tuition is waived if the student commits to working at Appling Healthcare for a minimum of one year after completing the program and passing the exam. Students will have the opportunity to work part-time at Appling Healthcare throughout their training.
 Classes are limited to 14 students and will be held Tuesdays, Wednesday and Thursdays from 8 a.m. to 4 p.m. The instructor is Sheryl Nipper, RN.
 All questions should be directed to Human Resources, (912)367-9841, ext. 2601, or thorntonv@appling-hospital.org.
To apply, fill out an application and submit it to Human Resources.
Print out an application below or pick one up from H.R.
Application for AHC Certified Nurse Aide Program PDF