Appling Healthcare recently named April Worth as Human Resources Director. She has more than 8 years of experience in the field of human resources, as well as payroll, safety, compliance, and community leadership.
April has a Bachelor's Degree in Business/Christian Counseling from Liberty University and an Associate's Degree in Business Management from Southeast Technical College. She is currently in the MBA program with Liberty University and is also enrolled to be a Certified Professional Life Coach with Light University. Additionally, she is a Certified Trauma and Crisis First Responder and Counselor and is certified as a Biblical Counselor by the American Association of Christian Counselors.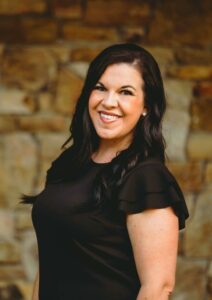 "We're excited to have April join our leadership team," said Andrea Graham, Appling Healthcare CEO. "She shares our commitment to creating an engaging and rewarding workplace that aligns with our mission, vision and values."
When she is not at Appling Healthcare, April serves as Women's Ministry Director at Smith Street Baptist Church and is also a Praise Team Vocalist. She and her husband, Marshall Worth, have two sons, ages 15 and 17, and a daughter, 11. April enjoys spending time with friends and family, reading, event planning, and decorating.