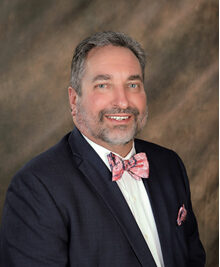 06/17/2022
Appling Healthcare has named Tony O'Steen as Chief Financial Officer, effective in mid-July 2022.
Tony possesses 22 years of healthcare experience, including CFO of Meadows Healthcare Alliance, CFO of Meadows Medical Group, Controller at Meadows Health, and Controller at Satilla Regional Medical Center in Waycross.
"We're excited to welcome Tony as a key member of our administrative team," said Andrea Graham, CEO of Appling Healthcare. "His extensive background in healthcare, specifically rural hospitals, will be a tremendous asset in our continued commitment to the health and wellness of our community."
Prior to entering the healthcare field, Tony was a Federal Tax Accountant for CSX Corporation, a multi-billion dollar international transportation company. Other experience in the accounting field includes Certified Public Accountant at Tanner and Long, CPA, in Blackshear and Cost Accountant at Selco Enterprises in Baxley.
Tony earned his Bachelor of Business Administration in Accounting from Georgia Southern College in Statesboro, Georgia. In 1997, he became licensed as a Certified Public Accountant in the state of Georgia.
In his personal life, Tony enjoys time with his family, landscaping, and reading. He and his wife, Kristin, have been married for 31 years and they have four sons, three daughters-in-law, and eight grandchildren.
Tony looks forward to joining Appling Healthcare as Chief Financial Officer and partnering with local healthcare providers to promote the continued growth of services in the community.