Welcome to Appling HealthCare
We welcome you to our website and hope it will provide you with a thorough overview of our facility, introduction to our physicians and staff, as well as information about our outstanding services and programs.
Appling is a compassionate, family-oriented environment. Every member of our team is committed to meeting the needs of not only our patients but their families as well.
The mission of Appling HealthCare System is to provide our Patients/Residents with quality healthcare at the highest level possible.
On behalf of the entire team at Appling HealthCare System, please accept our best wishes for your good health. We take pride in offering you high quality and compassionate care, and we appreciate your decision to entrust your care to us. If there is anything we can do to make your stay better, please let us know.
News & Events
07/28/2021 Appling Healthcare has suspended hospital visits due to an increase in positive COVID-19 cases in Appling and surrounding counties. Effective immediately, Appling Healthcare announces the following procedural changes are in place until further notice. Visitors will NOT be allowed except for extenuating circumstances or compassionate care, such as end-of-life. These decisions are made under… Read more »
---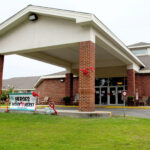 07/26/2021 Effective immediately, Appling Healthcare has suspended indoor visits for the Appling Nursing and Rehabilitation Pavilion unless the visit is related to end-of-life care or a medical emergency. This decision is based on Appling Healthcare's focus on the safety and well-being of its most vulnerable patients as coronavirus cases increase within the county. Appling Healthcare… Read more »
---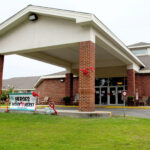 07/20/2021 Effectively immediately, Appling Nursing and Rehabilitation Pavilion guidelines have updated visiting due to the increased COVID-19 positivity rate in Appling County. This update has been established to ensure the health and safety of both residents and staff. Decisions regarding COVID-19 are made in consultation with Centers for Medicare and Medicaid Services(CMS). Updated Pavilion Guidelines… Read more »
---